Inpay plunges into secure online casino payments.
[Outdated]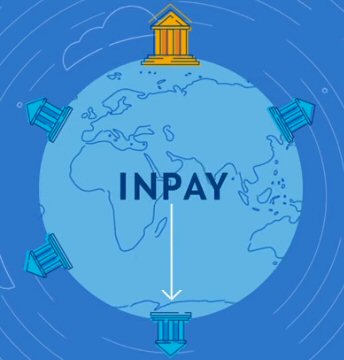 A long-time, safe and reliable way to transfer money overseas is now among the newest ways to make a secure online gambling deposit. Just recently, Inpay has begun facilitating deposits and withdraws for the global iGaming market, giving Canadians another reputable and dependable way to get funds from point-A to point-B.
Inpay deposits are only available at a small number of online casinos. At time of writing, I've only managed to discover four iGaming sites that accept this payment method. Of them, only two also accept Canadian players and CAD deposits and, unfortunately, neither is licensed by what I would call a reputable gaming authority.
On the bright side, because Inpay is such a distinguished payment processing unit, it is in a perfect position to strengthen its presence as a key provider of secure casino payment solutions. With that in mind, I've decided to go ahead and detail the up-and-coming international funding resource.
What are Inpay Global Payments
Inpay is a private, global payments network founded in 2007 by Jacob Tackmann Thomsen. With 25 years of experience in payment-related fraud detection, Thomsen was a pioneer of online security systems, launching Inpay and other major companies, including a series of Danish IT, security, and hosting companies under the wing of Netgroup Holdings.
Inpay has offices in Denmark, The United Kingdom, The Philippines, and Singapore. It is regulated by the Danish Financial Securities Authority (FSA), and is a member of the SWIFT System; the vast, international messaging system used by banks and other financial institutions to communicate information regarding financial transactions. Inpay operates in more than 100 countries around the globe, and accepts a wide range of major currencies, including Canadian Dollars.
These qualities alone speak wonders for the distinguished nature of the payment service. But enough of that. Let's talk about what you came here to read – how Canadians can deposit at online casinos with Inpay.
Inpay's Secure Online Casino Payments
To use this method, look on your favorite online casino's cashier page for the Inpay deposit option. If you don't see it, they aren't employing this method yet. If you do, press on it. Next, choose Canada as your country of residence, then look for the name of your bank or financial institution on the list provided.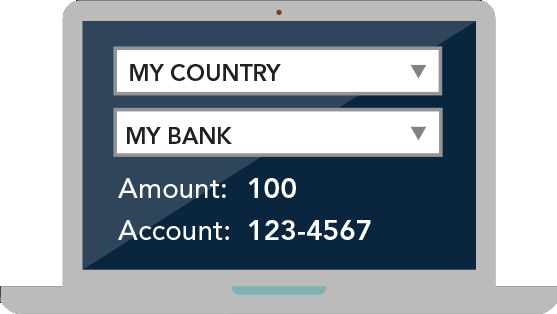 If you don't see your bank's name here, it doesn't mean you can't use Inpay. However, it could take a bit longer to move the funds. Banks that support Inpay offer instant transactions, while others take, on average, 6.5 hours to complete a transfer (24 hours max).
If your bank supports Inpay, you'll be redirected to the bank's website and asked to log into your online banking account to complete the transaction. If your bank is not supported, follow the prompts to complete the purchase.
Pros and Cons of Depositing with Inpay
As always, there are advantages and disadvantages to using a particular payment method. Here's what we've found so far with Inpay:
Pros
It's free! Inpay does not charge any fees to usersAvailable in 60+ countries, including CanadaBank's association with Inpay not a requirementAll transactions available in user's local currencyWell-established, safe and secure payment optionUsers can only deposit available funds (no credit)
Cons
Canadian network does not yet include any Big 5 Banks (at time of writing)Lack of bank association can take up to 24 hours to depositWithdraws only (but not always) available at associated banksCan't hold a candle to Interac e-TransfersNot currently available at any trusted casinos licensed and regulated in Canada or Europe.
#1 Canadian-Friendly Casino