Manchester City Joins LeoVegas Casino for Euro/Canada Sponsorship Deal
Canadian soccer fans and iGaming enthusiasts alike may find this news very interesting. LeoVegas is teaming up with Manchester City. Okay, so it's not Caesars Palace and Manchester United – it's still pretty big news. LeoVegas is one of Canada's top online casinos, with a regulatory license in Ontario. Manchester City is the English Premier League's reigning 2021/22 champion, and one of the fastest growing football clubs, jumping to #5 in terms of fanbase power rankings.
LeoVegas Casino Teams with Man City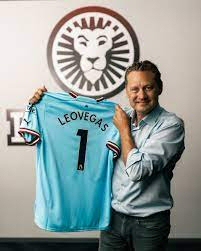 According to a press release on Thursday, LeoVegas is the new, official casino partner of Man City FC in Europe and Canada. As part of the new deal, LeoVegas marketing materials will appear across the team's two home fields, Etihad Stadium and Academy Stadium. The online gambling company's logo will also be neatly stitched into training kit sleeves for the current season.
Stirring the Pot of Controversy?
Sponsorship deals between professional athletic groups and gambling companies are all the rage these days. When I say rage, I mean it in all possible connotations. It's happening more and more across the world, including several major countries in Europe, as well as North and South America. But it's also drawing the ire of some countries who believe sports and gambling should remain separate.
Australia, Italy, and United Kingdom, for example, find no value in combining the two. The UK has been working for months to institute a ban on sponsorship deals between sports clubs with gambling brands. According to a recent study, 70% of the UK's sports fans support the ban. And yet, with so much money backing both industries, the 'all-but guaranteed' ban (as labeled by the press) has yet to make its way into the law books.
No doubt, this new partnership between two major players in the European market will spur a whole new round of heated debates on the topic. It's unclear exactly where Canada's athletic league executives, political leaders, and regulatory officials will stand on the matter.
As for the EPL, its current policies allow teams to decide whether they want to team up with a gambling company. As of now, 8 EPL teams are displaying shirt-front logos from gambling business sponsors, with many more choosing to depict logos on game sleeves, training kit sleeves, and/or field houses.
Finally Some Good Press for LeoVegas?
Controversial sponsors aside, LeoVegas hasn't had the friendliest commentary from the press lately. The Swedish mobile gambling company got itself in hot water recently with the UK government. Just last week, the headlines were alight with news of a £1.32 million fine against LeoVegas for breach of social responsibilities.
Allegedly, the company was not living up to its end of the regulatory AML bargain. Failure to comply with mandatory anti-money laundering guidelines resulted in a heavy penalty from the UK Gambling Commission.
For those who haven't been paying attention, the UKGC's patience for non-compliant licensees is wearing thin. Every fine, against every violating operator, seems to get larger and larger. Honestly, you'd think companies would be more careful by now. But that clearly hasn't been the case.
To understand just how expensive the UKGC's fines have become, let's compare them to the latest penalty from Ontario's Alcohol and Gaming Commission. LeoVegas is paying £1.32 million (CA$199.5m) for its latest breach of socially responsible AML rules in the UK. Last month, Unibet Ontario was fined just $48,000 for a breach of socially responsible advertisements.
#1 Canadian-Friendly Casino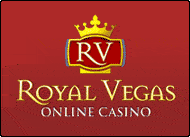 RoyalVegas.ca is our editorial pick for your specific gaming needs in 2022. Currently offering an entire suite of live dealer games, as well as a wide range of Canadian deposit options, RV truly offers a world-class gaming experience.
(Remember to Gamble Responsibly)

www.RoyalVegas.ca