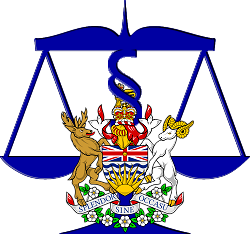 In British Columbia, gambling has been legal for decades, in one form or another. In 1974, BC teamed up with Alberta, Manitoba, and Saskatchewan to form the Western Canada Lottery Corporation (WCLC), following a 1969 amendment to the Criminal Code of Canada that gave provinces the right to authorize "lottery schemes".
Then in 1985, BC gained independence from the WCLC, developing its own British Columbia Lottery Corp (BCLC). One year later, they began introducing national and provincial lottery games, as well as the first pull tabs.
BC Online Lottery in 1986? Hmm…
Word around the cyber-cooler is that B.C. made history by offering the world's very first online lottery game in 1986. While it's true that an archaic form of the internet did exist back then, there's virtually no evidence to support the claim. We find mention of it on a number of iGaming websites, but nowhere else. BCLC's own timeline of existence fails to mention this, as well.
If anyone can prove its existence, or shed light on where the theory came from, please contact us! We'd be very interested to know more about it.
Getting back to the fact, BC held its first Keno draw in 1995, expanding further into slot machines in 1997. It's pretty clear at this point that BC's populace has a very liberal mindset when it comes to gambling. The next two decades on the timeline continue much the same, seeing exponential growth in its casino gambling industry.
The Move to Gamlbing Online
Perhaps the most significant move was the launch of PlayNow.com in 2004. PlayNow was the first provincially-authorized and regulated gambling website in Canada. For six years, it played host to BCLC's lottery, peddling number-draw and instant-win tickets.
In 2010, BCLC paved another new road in the history of iGaming. Another PlayNow expansion brought online casino games to the website, marking the first jurisdiction in all of North America to launch a locally licensed and regulated online casino. With notably less fanfare, online poker was added in 2011. The original sports lottery (parlay-style betting) also saw an expansion in 2012, in which BCLC incorporated live betting and futures.
Fast forward to 2018, BCLC partnered with world-renowned live casino supplier Evolution Gaming to bring live dealer table games to PlayNow. To ensure all local regulations were met, Evolution was invited to open a live studio in Vancouver, BC.
Single-Event Sports Betting Revolution
All of Canada swooned in February 2020 with the introduction of a promising measure to legalize single-event sports betting. It came from Sask. MP Kevin Waugh, who tabled Bill C-218, The Safe and Regulated Sports Betting Act. It passed with flying colors in 2021. Amending the Criminal Code, it permits wagers on single outcomes, thereby doing away with the age-old limitations of parlay-style betting.
British Columbia was beyond ready for the passage of that bill. It had already enacted legislation that would legalize single-event bets in BC the very moment Bill C-218 went into effect. In preparation, BCLC contracted software suppliers and odds aggregators, setting up a sports betting platform that would be ready to go live at the press of a button.
The button was pressed on August 27, 2021, bringing single-event online sports betting to BC's PlayNow the very day Canada enacted the new law.